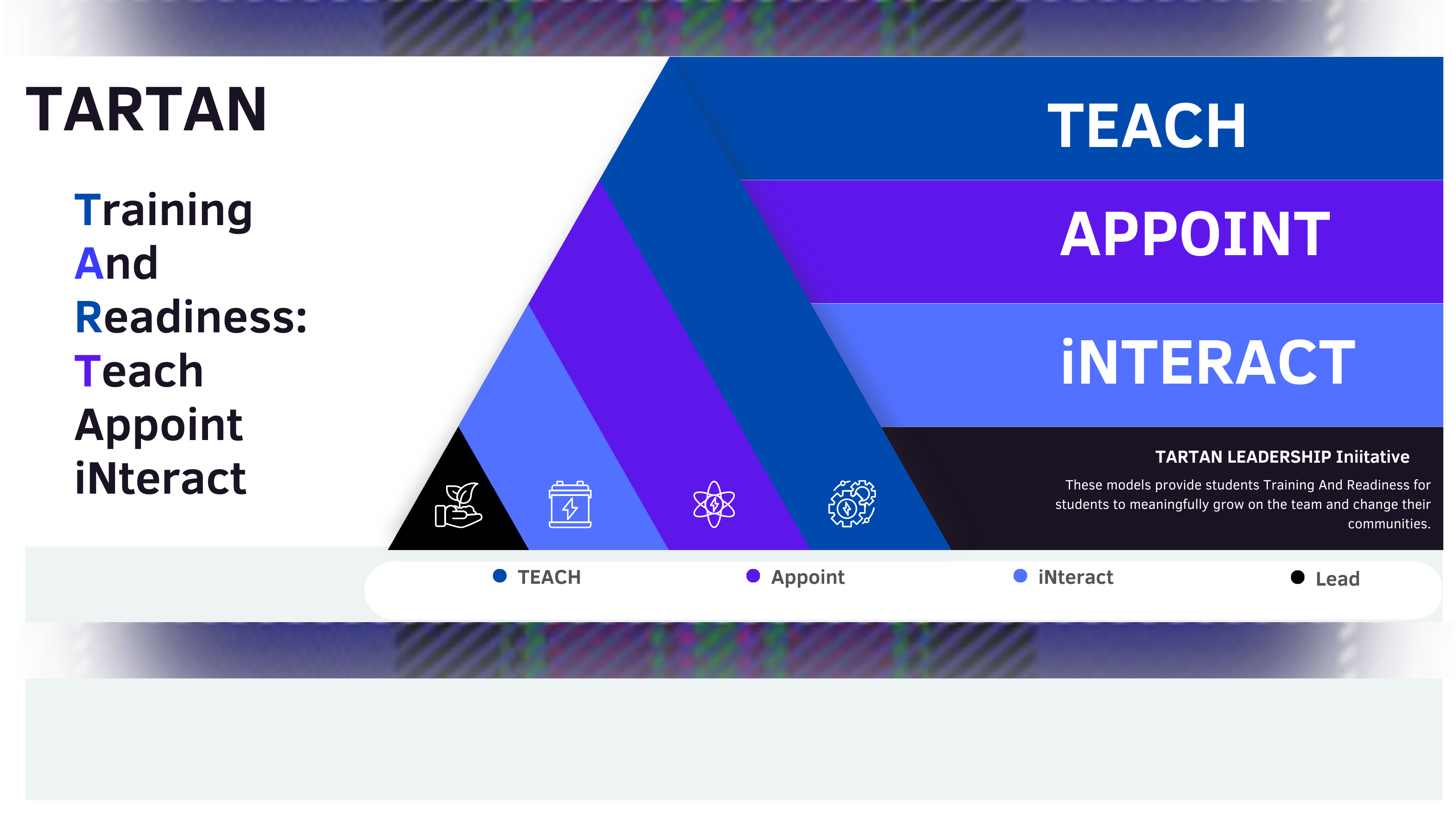 What is a Tartan?
Tartans are unique plaid patterns attributed to and worn by various Scottish clans. The tartans symbolizes their unity and their history. Similarly, this initiative seeks to bring teams together and share several models of a student leadership structure. This ties directly to The Highlander's Mission Statement: "To provide youth the opportunity to explore science, technology, engineering, and mathematics—through a hands-on experience and support in STEM."
Our Tartan Initative
The TARTAN Initiative allows teams to create a leadership family tree, building connections between alumni and students and creating a support network of technical, teamwork, and leadership skills for years to come. The Highlanders believe that through the TARTAN model, students will not only develop significant real-world training and experience, but will also continue to contribute to the FIRST community as adults and FIRST Alumni.